For those seeking to collaborate with healthcare professionals or Clinical Commissioning Groups (CCGs), we've compiled a handy 'cheat sheet' with key points for leisure trusts, local authorities or fitness & wellbeing centres.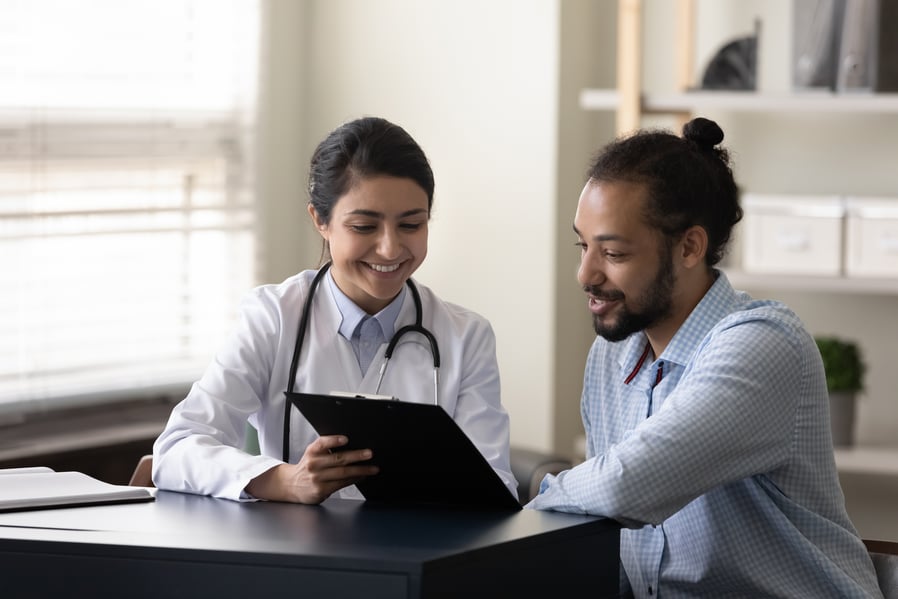 Identify common goals: Leisure trusts, fitness centres and healthcare professionals / CCG's both have a vested interest in promoting health and wellbeing in the community. By identifying common goals, you can work together to develop programmes and initiatives that benefit both organisations.

Build relationships: Reach out to local healthcare professionals / CCG's and invite them to your facilities. Give them a tour and discuss the services and programmes you offer. Establishing relationships with GPs, Practice Nurses, Consultants and Physiotherapists is key to building trust and opening lines of communication. As you develop these connections, you'll identify referring champions who can help raise awareness of your services and create a positive impact.

Develop joint initiatives: Work with healthcare professionals or hospital departments to develop joint initiatives that promote health and wellness. For example, you could collaborate on a wellbeing programmes for people with the need for prehab or rehabilitation for chronic conditions, such as cancer or COPD. Offer exercise initiatives & support tailored to specific health concerns. Click here to read how Your Space Barnsley Premier Leisure's Community Health programmes have done just that!

Communicate effectively: Make sure you communicate clearly with healthcare professionals /CCG's about the programmes and services you offer. Keep them up-to-date on any changes or updates, and be responsive to their feedback.

Report outcomes: Track the outcomes of your joint initiatives and use this data to refine your programmes and make improvements. This will help you demonstrate the value of your partnership to hospital trusts / CCG's and the wider community.
Remember, partnerships between leisure trusts and healthcare can be highly beneficial for both parties, and ultimately lead to better health outcomes for the community. ReferAll's customers know that collaborating with healthcare professionals results in impactful services that enhance the wellbeing of your local community, elevate quality of life, and ultimately reduce the frequency of visits to the surgery. By working together, you can create a lasting impact on the health of the community and encourage more people to engage in physical activity.
Feel free to ask us anything by starting a conversation: 📲
or 📧
us. Take action and cross this off your to-do list!
Best regards,
Rach
Rachel Stokes | Outreach Lead