We were thrilled to be part of Elevate 2017 and decided that a stand would be the best way to go. In the past we have set up camp on other companies stands but decided that this was the year to go it alone.
With so many options available we decided to keep it simple (and as cost effective as we could) and purchased a banner which came with a pedestal. Our excellent design team Verto pulled out the stops and had the designs, print and delivery ready on time. We accompanied the banner with some natty postcards which we handed out to people as they passed.
Ed, Sal and Hannah part of the ReferAll dream team.
An important part of any exhibition is meeting new and re-connecting with lovely people which the Leisure industry is awash with. Read one of our previous blogs on why we do the do. Elevate was supported by an excellent seminar programme and we were lucky enough to be next to the Tech Lab.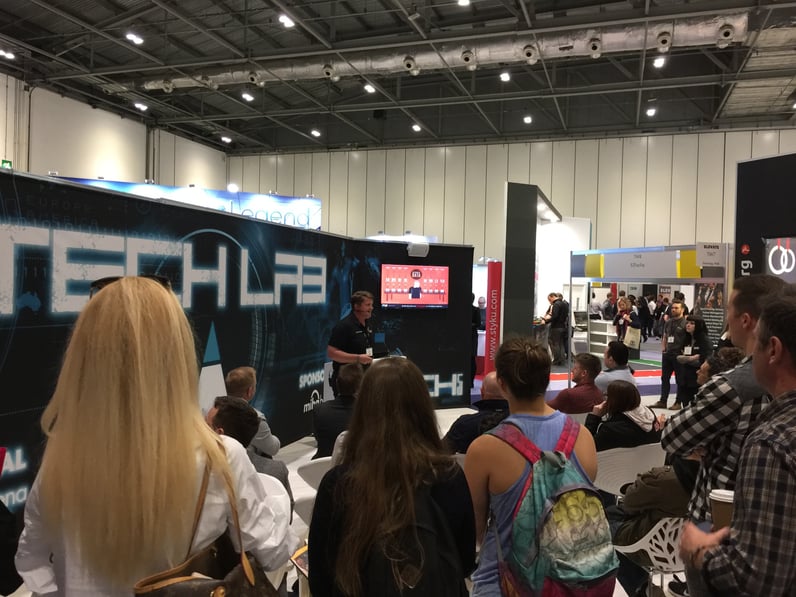 Dave Wright, CEO Myzone ripping it up on day 1.
We met lots of great people during the two days and our Twitter competition helped gain us another 105 followers. After a hard day on the stand we decided to see what the best of Docklands had to offer, and managed to find a firm favourite of the team - Thai food.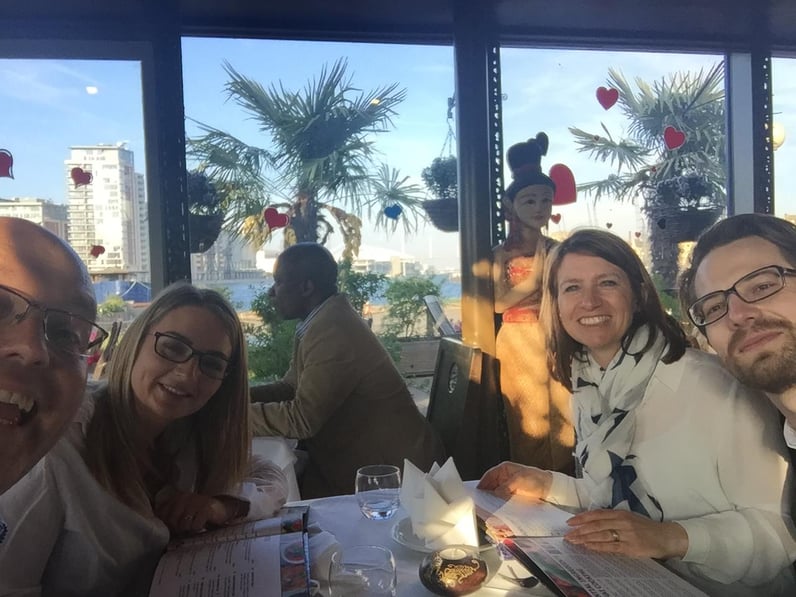 Great food (and beer) at Nakhon Thai
Day 2 was awash with samples, demos and the energy was as high as ever. First demos kicking in at 9.45 am despite the efforts of many the night before to survive on no sleep.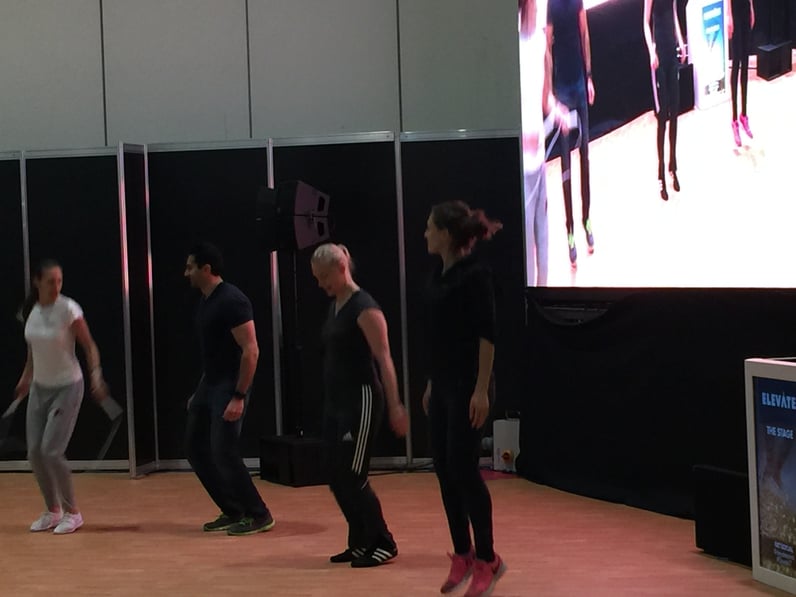 Throughout the day conversations flowed and many of our customers joined us on stand. One of our oldest customers since 2010 (Southwark Exercise Referral Scheme) led by Agata Roszczynska delivered a presentation focusing on metabolic conditions and physical activity.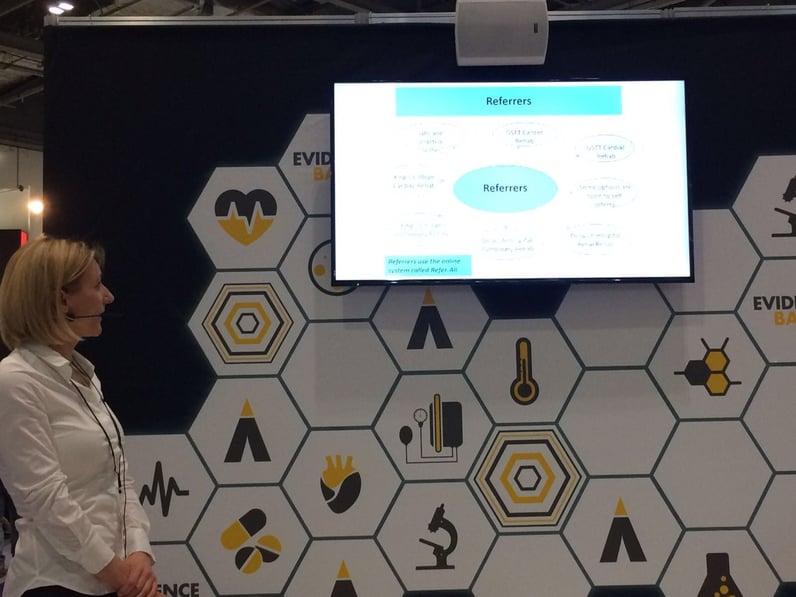 We didn't think day 2 could get any better, but we were treated to a higher footfall which led to lots of interesting conversations and partnerships.
We would like to thank all of the visitors, speakers, organisers and of course fellow exhibitors in making the event one to remember. For us, it is the start of many.