With only a few weeks to go, to this year's Elevate exhibition and conference I thought it appropriate to spend a bit of time thinking ahead to the show.
Last year's show was a great success for ReferAll - you can revisit our review HERE.
So, what's changed in a year within the ReferAll camp? When thinking back over the year it's easy to get drawn into the things that presented as challenges, the things we all wish we could have done better. Personally, I think this is the way many of us are wired, to remember the not so positive. So deeper reflection produced a much more positive summary of which I would like to share:
We achieved full rollout of the following services, Exercise on Referral, Shape-up and Swim4Health across all Places for People Leisure sites.
Many advances in our application including enhanced communication methods, target KPI's and clearer reporting.
We have on-boarded over 150 services in the year - our most ambitious yet and have grown our customer and service base considerably.
The numbers of referrals being added to the system per day is averaging 512 per day (last month).
Over 2,000 tasks are being generated daily across the ReferAll estate, helping our customers to stay on top of their work.
Hannah gave birth to the first ReferAll baby - Joel, in December who is already honing his customer service skills.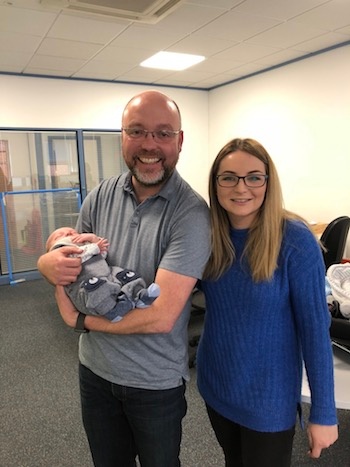 For growing a beard I was able to help raise £565 for Decembeard 2017 in support of Beating Bowel Cancer.
We can't wait to be back on the show floor, speaking with many of you about the work we do and how we help over 300 services across the UK.
If you haven't yet registered for Elevate there is still time. Follow THIS LINK to be taken to the Elevate conference page.
For those of you that would like to book some time with us at the show please get in touch. For reference we are on stand G15. Here's to Elevate 2018!
See you soon, Stu.